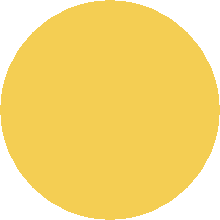 Towers Management Group is a diversified leader in the rapidly growing  services sector, providing services in: community association management, information technology consulting/support, general contracting, residential property management, landscaping, maintenance, janitorial, and licensed pool servicing.

     Industry leading service platforms include SCPM, the largest Brevard County Florida player in property management and related services; (LPI) Lighthouse Properties International, Orlando Florida's emerging leader in residential community management, ; (LPMSF) Lighthouse Property Management of South Florida, South Florida; (LPMG) Lighthouse Property Management of Georgia; A1A General Contractors of Florida, Florida Ground Works our Landscaping Division, as well as other service companies.

     Towers Management Group has seen substantial growth in our property management, and services sector to include the addition of our Lighthouse Property Management firms of North and South Carolina recently as well. 

Towers Management Group   All Rights Reserved   Copyright 2005-2014   928 East New Haven Ave     Melbourne, FL 32901

Local Phone (321) 733-3382   Toll Free: (866) 454-4101     Fax: (321) 733-0718     email: towersgroup@cfl.rr.com 
COMMUNITY MANAGEMENT

DIVISIONS

MAINTENANCE/ SERVICE REQUEST

Website Created and Managed by Brevard Business Online

Brevard County HOA / Condo Association and Property Management Company
Corporate Headquarters

928 East New Haven Ave

Melbourne, FL 32901

Local Phone (321) 733-3382

Toll Free: (866) 454-4101

Fax: (321) 733-0718

SUPPORTING OUR COMMUNITIES

GOLF TOURNAMENT

Click to Download Flyer